Caring, Comprehensive Eye Care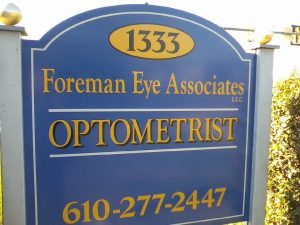 In October of 2017, Dr. Gary Litman, a leading provider of optometric services in the Plymouth Meeting community since 1976, transferred the ownership of his practice to Dr. Benjamin Foreman.  The newly formed business – Foreman Eye Associates LLC – will continue the legacy of passion, commitment, and excellence started by Dr. Litman years ago.  Both Dr. Foreman and Dr. Litman will be seeing patients at the Plymouth Meeting office.
Our experienced eye doctors offer comprehensive vision examinations at our Plymouth Meeting location, and specialize in the diagnosis and treatment of a wide array of eye diseases, conditions, and problems. We use advanced diagnostic technology and vision correction products and are committed to improving the quality of life of persons in the Plymouth Meeting community through enhanced vision. Give yourself the gift of clear vision – schedule an appointment with Foreman Eye Associates LLC today.